Growing up, I had always dreamt of being that kind of person that gets to attend work conferences, be great at networking, and travel the world doing what one loves. This past December, I got the chance to live that experience for the first time, and I'm here to tell you all about it.
First things first, what is FOCUS PM? FOCUS PM is a three-day event organized by ELIA (European Language Industry Association), which, once a year, gathers Project Managers, and LSP professionals in general, to share the best insights on the industry the speakers have to offer.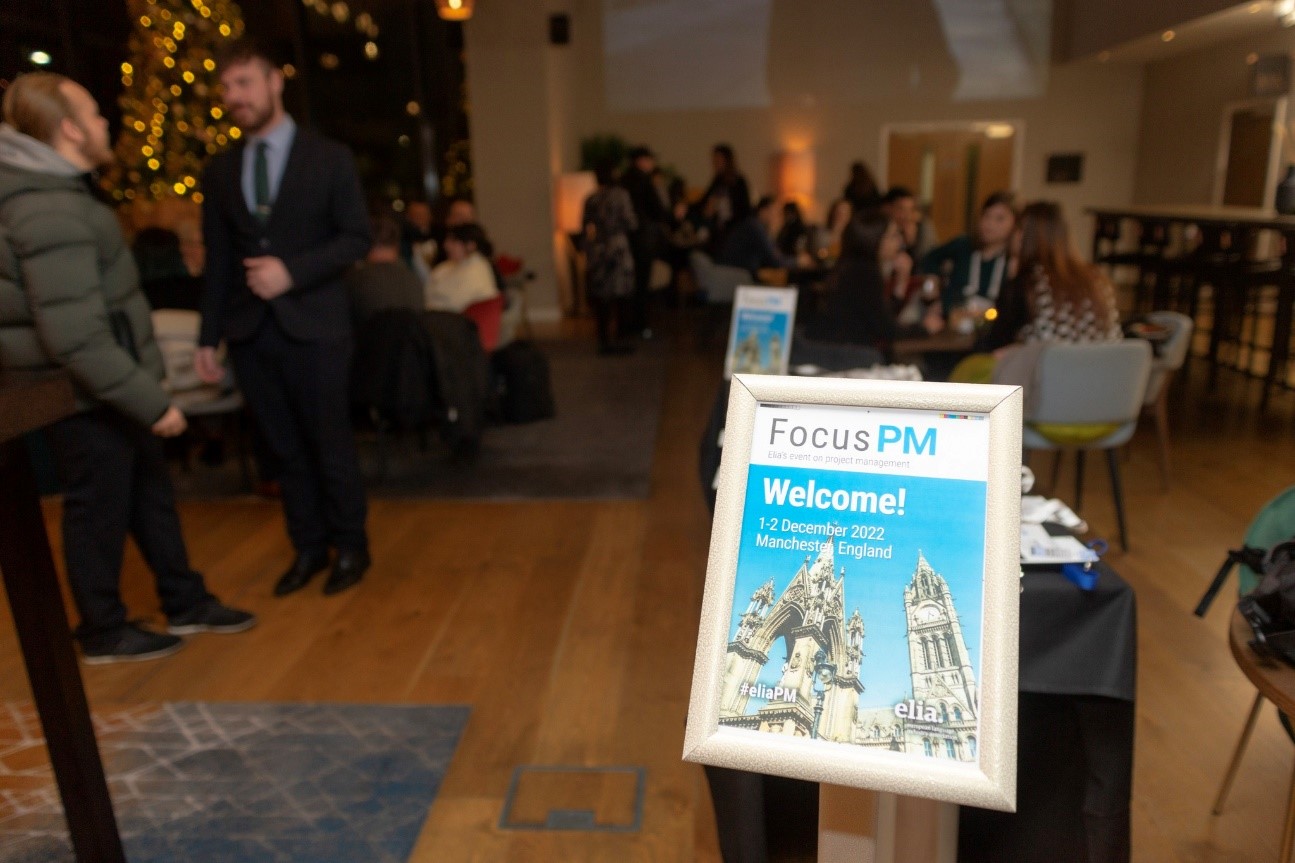 It's a good chance to get to meet new people from the industry, share your worries and expertise, and gain knowledge on current topics. And this year, it took place in December, in the sunny and warm Manchester city.
You can imagine how excited I was when my colleagues came to me, asking if I would like to be the attendee representing Kobalt this edition: say less, I'm 100% in, I answered. Flash-forward a few months later and there I was, muffled up in the early winter English chill, and ready to be at my first ever work event.
After three frenetic days of meetings, conferences, networking dinners, scribbling all the things we could implement at our company, and a lot of talking (and let's not forget an insane amount of coffee breaks); here are my best bits I came back with.
1. LISTEN TO YOUR OWN ADVICE
Before the event, we were asked to write a small article, any topic we wanted, to be published in the event's Handbook. As we had that freedom, my colleagues and I decided to write about something we think is very important: Impostor's Syndrome and how to defeat it.
So, the first thing I had to keep in mind while in Manchester was to listen to my own advice, and just leave those irrational fears behind. At the end of the day, everybody there is in a very similar position as you, so there is no need to be afraid.
Once I managed to step back from those intrusive thoughts, I was ready to have fun and really enjoy my time there.
Luckily, I was not alone in my adventure, as our CEO Ricard was attending too as part of the planning committee, so I knew I could count on him to have some extra bit of support. So, as the saying goes, just let it go!
2. DIFFERENT PEOPLE, SAME PROBLEM
One thing I was particularly keen on attending FOCUS PM was the idea of getting to share with others our everyday struggles and to get ideas to use back at home. And boy was I shocked to see, almost everybody I talked to had had the same experience at one point or another, the same problems, doubts and struggles as we do! So, it was the perfect chance to get new insight on possible solutions, to see how others get things done --let's be honest, it's great to vent with others from time to time. Talking about those topics made us closer and created a bond with the attendees. I realized we are all humans, after all.
3. TALK TO EVERYBODY
It may be scary at first to introduce yourself in an environment where you don't know anybody, especially if, like me, it's the first time attending a conference. It's not easy, as I thought I would be the less experienced PM, everybody would know each other already, and I would feel awkward. However, I was completely wrong: most PMs were about my age and had similar work experience, which was an instant relief. The more I talked to people, the more I realized everybody was so inviting, kind, and welcoming, and I came to see, they were just as eager as I was to be there.
There were people from all around the world, and it was simply lovely to meet such a diverse group, and see just a tiny scope of the industry we work in.
Then there were the speakers, the stars of the show. Not only were they amazing professionals, but they were passionate about getting to meet everybody attending, asking your thoughts on their presentations, offering help and advice.
To put it simply, nothing beats the human factor and getting to meet new people. So put yourself out there and enjoy the good company.
3. BE OPEN TO NEW IDEAS
Each year, this event chooses a topic which the talks and conferences are based on, and this year the theme was "communication". How fitting, I thought, as it's the core thing we do in our industry: help people communicate with each other.
Between conferences, workshops and suggestions, millions of ideas flew in my head. I got to think about issues I had never previously reflected upon and got insight on different points of view on how to approach situations in a wide range of possibilities. It was never overwhelming, because I had the mindset set on learning, trying to not hold onto our own ideas too much, and let new ones in. That way, I knew I could come back to my colleagues with things to share.
From how to create a healthy team, improve overall communication, to implementing sales as a PM, all the speakers gave great input on current matters and gave us lots to think about.
You never know what you are going to learn, but as long as you are open to it, the possibilities are endless!
4. KEEP UP WITH THE CONNECTIONS
The event is over, now what? It's time to put into practice everything learned. To me, what I've enjoyed the most, is connecting with everybody and keeping in touch, either through LinkedIn, other social media and even some catch up emails!
Growing my network was crucial to me, and I was glad to see how many new acquaintances I had. It's nice to know there are more people now at the reach of the hand if I ever need help, and even to get more companies interested to take part in our exchange program we had last year.
But what we talked about the most during those lunches and coffee breaks, is how nice it would be to see each other again in future events, to see each other grow and learn together. To me, FOCUS PM was the beginning of many beautiful friendships.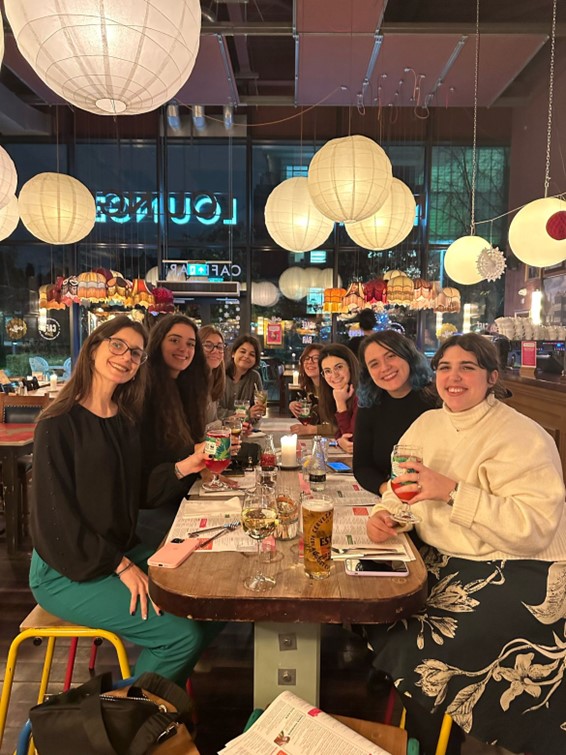 Finally, you are back at home with your peers, having brought with you a bit of a cold (hoping next year's in some place warm, how about Hawaii?) the mandatory magnet for the office's fridge, and a giant stack of new business cards on your bag, but, most importantly, with the knowledge of having lived an amazing experience, with so many great people, from attendees to organizers, and looking forward to the next one.